How to joyfully remove your inner Pharisee and other religiously transmitted diseases.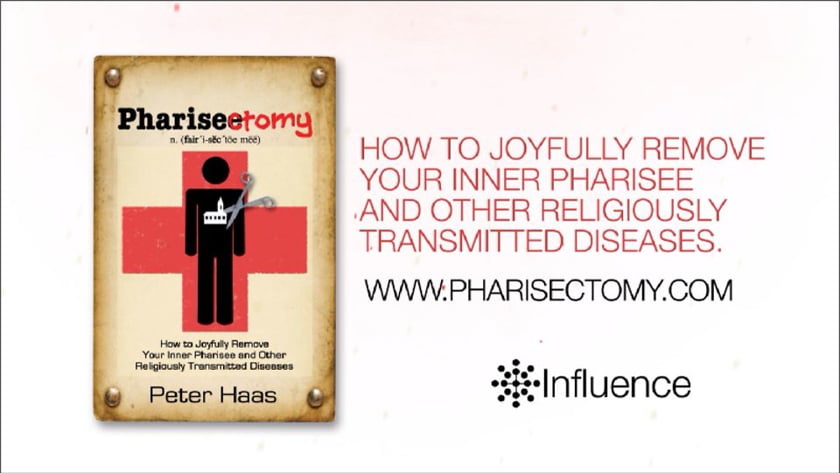 "Seriously funny storytelling."
Joe Champion - Lead Pastor, Celebration Church
"A two-by-four between the eyes."
Rob Ketterling - Lead Pastor, River Valley Church
"Hilarious yet painfully true."
Craig Altman - Senior Pastor, Grace Family Church
"Refreshingly authentic"
Rob Hoskins - President of OneHope, Inc.
"You will disturb your friends with laughter…squirming."
Leonard Sweet - Best-selling author, chief contributor to sermons.com
"A voice of the new generation."
Matt Keller - Lead Pastor, Next Level Church
"One of the most creative and dynamic communicators I know"
Dino Rizzo - Lead Pastor, Healing Place Church, Baton Rouge, LA
"…Entertaining, and insightful"
Craig Groeschel - Senior Pastor, LifeChurch.tv
Do you have a religiously transmitted disease?
With an entertaining blend of social scientist meets sage, author Peter Haas humorously unpacks everything we've hated about church but have never been able to put a finger on: How do "freshly forgiven people" get so critical?... Read More
Sign up for e-mail updates